Why us?
Three reasons you should choose us for your next event
Value
We pride ourselves in knowing how to squeeze every drop of happiness out of each firework - every bang, flash or fizzle. We design displays that will impress and amaze your guests and leave them talking about it for weeks!
Safety
Our team are highly trained and understand all aspects of firework handling, health & safety and industry regulations. We are certified to operate with some of the most impressive fireworks available.
Unique
We work with you to design the show you want. Our team are able to build shows with split second precision & even time fireworks to music. We can even preview shows with state of the art computer animation.
Our Displays
Below are some indicative costs for our displays. Everything, however, is tweak-able to how you want it.
We are trained and registered with the British Pyrotechnics Association and fully insured for public events. We offer UK wide professional firework displays. We cater for small parties, weddings, large public or corporate events and everything in between.
Reviews
People that are using our products are happy to share their experience.

Adrian
Paramotor Club Annual Event
"...simply the best fireworks display we've ever seen. Not only did it go on for an impressive amount of time, the arrangement was great with no repetitive bits and left our kids looking sky bound for the entire show. It was only beaten by the finale which quite simply left us speechless. We saw everything being setup and the amount of knowledge, professionalism and safety... there is literally no other person I would go to."

Oscar
Sports Club Annual Event
"Watched Simon a few times now and must say he is the best I've ever seen, I'm not in any way a firework connoisseur but his fireworks and choreography skills are truly gobsmacking, would highly recommend."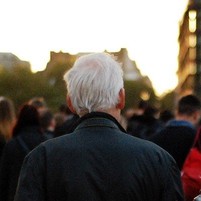 Lee
Birthday Party
"...I didn't expect such epic large and beautiful fireworks. So at 2130 like clockwork they started they were amazing they just kept coming. I had about 80 guests there they was all amazed it was the best fireworks display I'd been to. What can I say I wanted my 40th to go out with a bang! Epic team great value and can't wait to be 41 so I can get Simon back to do it again"

Karen
Village Display
Outstanding fireworks and Simon is wonderful, a consummate professional who provides outstanding service and is super friendly. Gave us exactly what we needed a superb, uplifting firework show. The kids were in awe.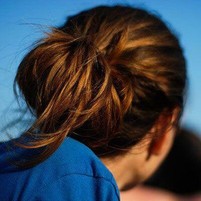 Claire
Bonfire Night
"Simon has the fun element of fireworks sorted. His packages are really impressive and excellent value. There were some HUGE bangs and really dramatic combinations and they all functioned perfectly. Thank you..."

Andy
PMC Event
"I've been to several events where Simon has provided the fireworks, and they have always been amazing. Music to firework selection is spot on, and never failed to have the wow factor. First class, first choice."
Get in Touch
Speak to us today to level up your next event.